Sessions (click on the titles to learn more)
Presenter: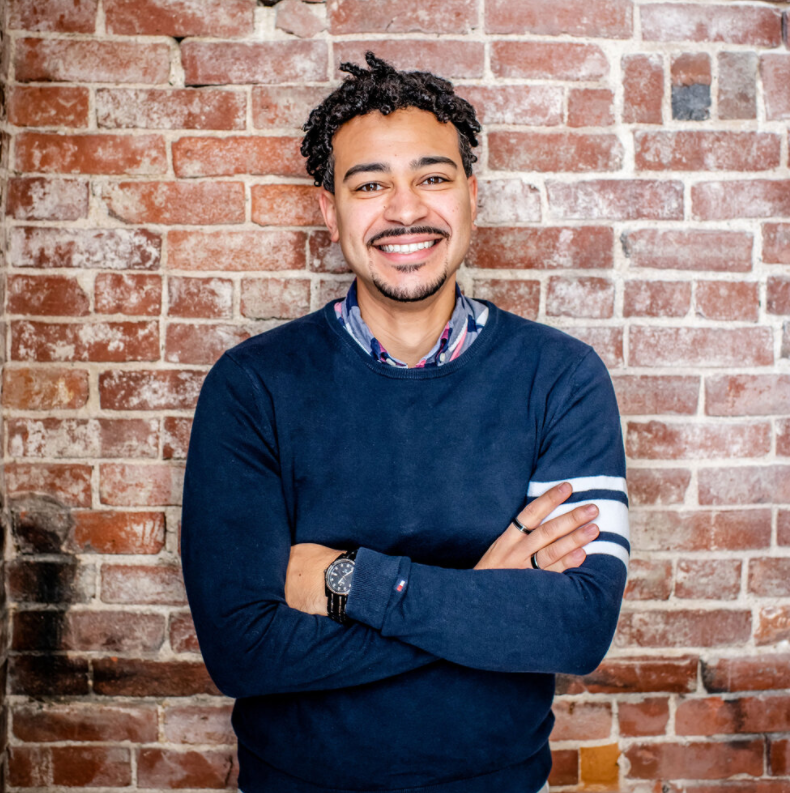 Dustin Ward, Racial Equity & Reconciliation Advocate/Founder of It Is Time...LLC
Cumberland Center, ME

This session will focus on defining bias and its history, what bias looks like in counseling, and how one mitigates it in day-to-day work. Participants will learn about the work Dustin does with "It Is Time..." which offers a balanced approach to having these discussions in order to lead positive change in Maine.

(Includes MCDA Business Meeting)
Participants will:
Learn about the multiple doorways to a career and/or credential of value - Discuss strategies for encouraging clients and students to "enter" through one of the doorways
Learn from each other and from panelists about the successes and challenges in the field, including the impact of COVID-19
Leave the meeting armed with resources to help guide clients toward the path that works best for them, including points of contact


Panelists:



Ruth Anne Haley
CareerCenter Consultant
Maine Department of Labor
Portland, ME





Rhonda Jacobson
College & Career Advisor
SAD 61 & 72 Adult Education
Bridgton, ME



Haley Brown
Coordinator of Career Connections
University of Maine at Augusta
Augusta, ME



Moderator:
Maria MacDougal
College Access Counselor
Finance Authority of Maine (FAME)
Augusta, ME
Presenter:




Sabrina Woods, Holistic Career Coach, LinkedIn Trainer & Consultant

In a poll conducted by Gallup last year, it was revealed that only 36% of a random sample of American employees report genuine enthusiasm and commitment to their job. Are you one of the actively engaged, or has some of your passion and energy been snatched by the past year's multitude of challenges?

This session will provide the space and literal breathing room to pause and assess your own work life in the wider context of the pandemic and in the specific framework of your own career progress. We will use mindfulness and reflection to tap into what you love about your work and what talents make you feel alive, and break into small groups to offer and receive suggestions about how to renew your satisfaction with work. Flow, values, and daily gratitude are some of the concepts we will discuss as paths to increased happiness and engagement.

Includes optional social lunch!

About Sabrina:

I help people to navigate challenging, or sometimes even mystifying, career and life transitions. I focus on career and life possibilities, but also what might take the edge off the stress in this moment. It's a holistic and resilient approach to career change and job search. In addition to coaching, I facilitate webinars and train-the-trainer sessions ranging from the Myers Briggs to Mindfulness to Linkedin. My desire is to educate, engage and inspire participants. During a session, you might sense my authenticity, down-to-earth nature, and (hopefully) infectious energy. I have taught sessions in the U.S., U.K. and Middle East. My background includes 20 years' in the career services field at universities including Harvard, Northeastern and the University of London. I am also the President of the Career Counselors Consortium based in Boston. For more info: www.sabrina-woods.com or www.linkedin.com/in/sabrinawoods.
Participants will:
Learn about human resources in general from each industry perspective and from individual panelists
Discuss strategies for seeking and hiring under the new DEI practices in balance with employers needs and expectations
Learn from from panelists about onboarding and training for successful hires
Gain a sense of what skills and talents are required for positions across industries and well as those that uniquely meet other employers' expectations
Leave the session with a better understanding of human resources, new hiring initiatives, skills and talents all employers are seeking, specialty skills, and best practices for businesses and how those influence our clients


Panelists:



April Clark
President
Manpower Maine
Auburn, ME



Hook Wheeler
Human Resource Manager
Mount Desert Island Biological Laboratory
Bar Harbor, ME



Gimbala Sankare
Head of Global Talent Acquisition
and Diversity & Inclusion
WEX, Inc.
Portland, ME



Diana LeBlanc
Talent & Diversity Specialist
Bangor Savings Bank
Bangor, ME



Stefanie Trice Gill
Consultant/Recruiter/Owner
IntWork
Portland, ME



Jessica Crosby
Director of Talent Management
State of Maine
Augusta, ME
Presenter:




Anush Hansen, Kennebunk Career & Wellness Counseling
Kennebunk, ME

The COVID-19 pandemic has flipped the world of work on its head – and for many, the boundaries that used to exist between their work and personal life have disappeared, and have contributed to increased levels of stress, anxiety, and burn-out. Self-reported rates of anxiety in the US have increased dramatically since the onset of the pandemic, and the demand for emotional support has skyrocketed, pushing our mental health system to the brink. This anxiety is undoubtedly showing up among our clients and students as they contemplate and explore what's next for their careers, and envision what's important to them when it comes to work-life balance.

In this presentation, we'll cover some of the stressors, concerns, and obstacles that are getting in the way of clients' and students' career exploration and job search progress. We'll look at career through the lens of the wellness wheel, which frames occupational health within the eight domains of wellness. Through a series of case-studies, we'll discuss strategies and resources that career professionals can use to help those we serve prioritize wellness, health, self-care, and better work-life balance in these very uncertain times.

About Anush:

Anush Hansen is a Licensed Professional Counselor, Certified Career Counselor, and the owner of Kennebunk Career & Wellness Counseling, where she helps clients discover and build careers they love. She is also the owner of Balanced Card Sorts and the creator of the Work-Life Balance Assessment. This hands-on card sort assessment helps individuals get clear about what they need in their careers and lives to feel happier, healthier, and more fulfilled, helping to move them toward balance and wellness.

Anush holds a master's degree in Mental Health Counseling and a master's in Public Health. Prior to her work as a counselor, Anush worked for 17 years as a public health researcher on numerous physical activity, nutrition, cancer screening, environmental health, substance abuse prevention, and other health promotion projects. It is Anush's background in health promotion and public health that fuels her commitment to using a holistic, wellness-centered approach when working with clients, and that helped to shape the Work-Life Balance Assessment.